Workings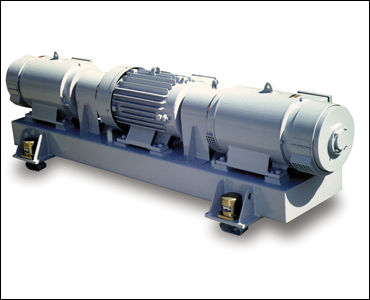 Construction of rotating electrical machines in D.C. and A.C.
in C.C. e C.A.
In this area O.R.M.E.T realized significant industrial and naval productions. The company is equipped with proper technological means, suitable gear for the production of electrical machinery and employs a VPI system for impregnation and polymerization, as well as a fully equipped room for the execution of the tests.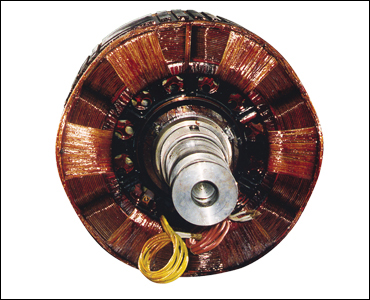 Balancing
O.R.M.E.T. performs a service of dynamic balancing, the most demanding and diverse, to answer the necessity of electromechanics to balance rotating machinery parts.
The service is executed with the utmost precision and test reports.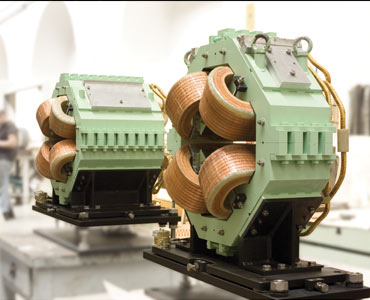 Construction of Correctors magnets
O.R.M.E.T. has collaborated over the years with Ansaldo Superconductors on behalf of CERN (European Laboratory for Particle Physics) for the construction of over 250 corrector magnets for the operating LHC (particle accelerator) (built at their facility)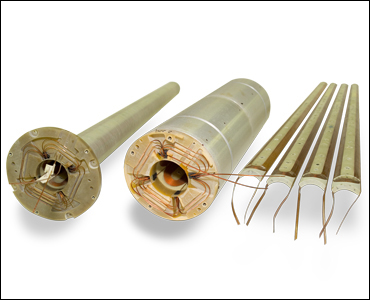 Costruction of synchrotron magnets for androntherapy "Project CNAO"
Furthermore, Ormet has built on the project ASG (INFN) synchrotron magnets used in hadron therapy for CNAO (Centro Nazionale Adroerapia Oncologica - National Centre for Oncological Hadrontherapy first centre in Europe assigned to the city of Pavia).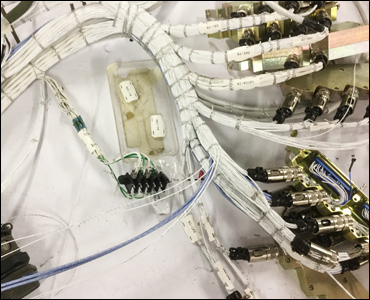 Execution of avionics wiring

From the year 1996, Ormet company has expanded and diversified, hiring highly qualified staff, its business by moving to the Avionics sector, initially with Piaggio Aeroindustries (collaborating in the construction of avionics cables - veivolo P180), this allowed to Ormet to begin an important collaboration with AgustaWestland (from the year 1999 and that continues to this day).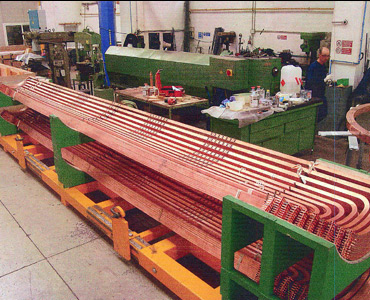 Construction and insulation of connections/shaping of stator bars
Since several years we have started an important collaboration with Ansaldo Energia for the following processes:
- Construction of exciter machine Kenitra
- Building connections for alternator 21z / 23Z
- Insulating connections for alternators 21z / TR / THRL-63 / 23Z / TRX Y / THR-L45
- Shaping of stator bars alternators